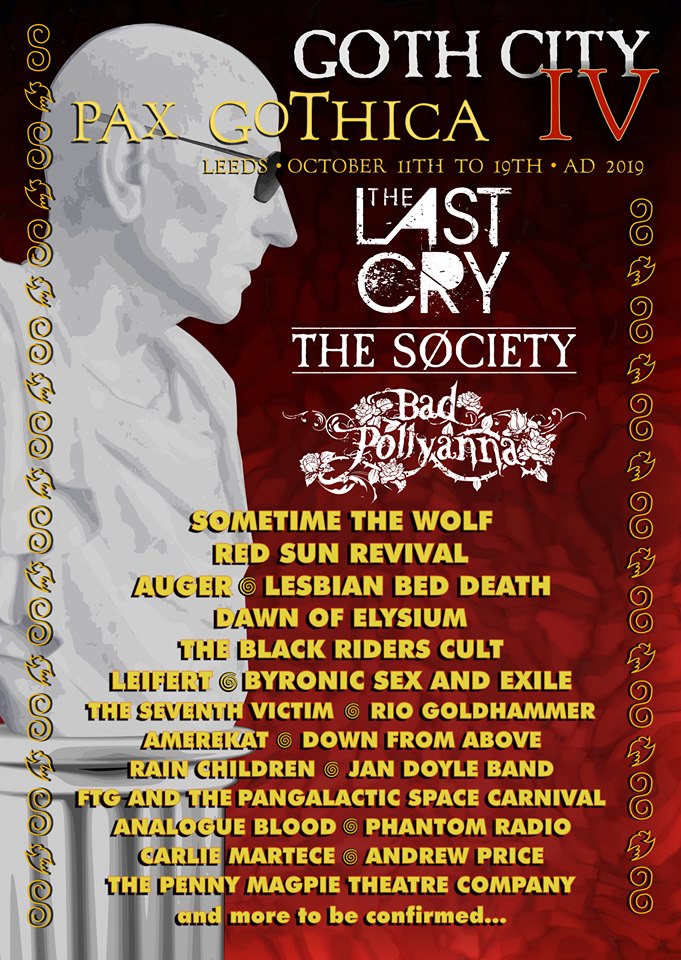 We are delighted to announce that our 2018 schedule has now been confirmed. Tickets will go on sale at 7pm on Tuesdayu 1st May.
Stay tuned for more updates soon!
Click below to donate to the Goth City Festival Snakebite & Black Fund for Vainglorious Music Promoters - please give generously!